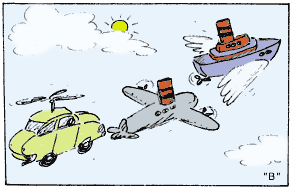 Airline Travel Law

Airline Travel Law Topics:
Fare refunds for flight delays and cancellations are now easier in Australia
It's frustrating to be waiting at an airport and watching your flight being delayed on the Flight Directory. It's even worse if it's late at night and the flight is cancelled because it cannot take off before the curfew.
The airline will offer refreshments, meals and accommodation for overnight delays. But what if you don't want to take the flight anymore?
When it comes to giving a fare refund for flight delays and cancellations, airlines have been very reluctant:
Jetstar policy was that its 'Economy Starter' fares and 'Plus Bundle' fares were non-refundable unless the passenger purchased a flight bundle at additional cost.
Qantas policy was that refunds were not available for its 'Red e-deal' fares.
Tigerair policy was that a "refund admin fee" was payable for a refund, and the refund was only available as a fare credit valid for 6 months only.
Virgin Australia policy was that refunds were not available for its 'Domestic Getaway' and International Short-Haul fares, and the refund was only available as a fare credit valid for 12 months only.
The consumer regulator, the ACCC, has used its threat of legal action for breach of the consumer guarantee that services must be supplied within a reasonable time to have these four airlines agree to offer fare refunds to any passenger who requested one over the past 2 years and in the future.
In addition, it proposes to fine Jetstar $1.95 million because its policy to offer refunds only if a more expensive fare was purchased was far worse than the refund policies of the other airlines.
The result is by no means perfect. Often a passenger has to pay more to another airline for a fare if the flight is cancelled and they may lose their connections. These extra costs are not compensated. Nor is there any fixed compensation available as there is in Europe where up to E600 is payable for a flight delay or cancellation (as an alternative to a fare refund).
For more information click on my briefing note At last, a new regime for refunds for flight delays and cancellations in Australia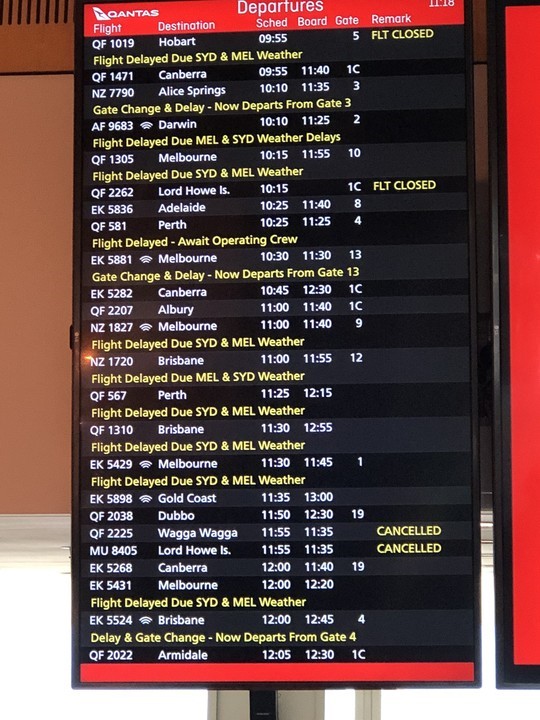 ---
Do airline cancellation fees and charge fees annoy you? Help is on its way.
If you want to cancel your flight, for whatever reason, you pay a cancellation fee. Is a fee of 60% of the fare a fair fee if the cancellation is more than one month before the flight?
If you want to change to another flight, or want change your booking, you pay a change fee. Is a fee of $80 fair if you want to change to another flight which had spare seats?
If the airline cancels your flight, can you ask for cancellation compensation despite the prominent 'no refunds' notice? Is paid overnight accommodation and meals enough compensation if the cancellation was the airline's fault?
The good news is that the consumer law watchdog (the ACCC) is about to change the way airlines charge you excessive cancellation and change fees if you want to change your mind about a flight.
The ACCC also wants airlines to change their 'no refunds' notices, and to give more compensation to passengers where the airline has cancelled the flight due to the airline's fault.
The ACCC has outlined its position in a Report - Airlines: Terms and Conditions - and will be engaging with airlines operating in Australia to change their terms and conditions. It may even bring some test cases to the courts on behalf of passengers.
For more information on the report, and to see 6 examples out of 1,400 complaints the ACCC has received in the past 2 years, click - Memo to Airlines: It's time to review refund policies, cancellation and change fees to comply with the Australian Consumer Law
---
Will 'Yoga or Yogurt' replace 'Tea or Coffee' on the Qantas inflight menu?
What's behind the new move by Qantas to emphasise health and wellbeing, especially for long haul flights?
What Qantas has done is to commission scientific research on counteracting jetlag, recommended physical activity, better nutrition, better transit lounge design and improving the cabin environment. Qantas is looking to do more than just 'Refresh' by providing a Refresh bag with bottled water!
There are legal, public relations and marketing perspectives to this move -
Legal - Qantas is keen to reduce passenger claims - it is looking to improve the flight conditions and provide better warnings and advice to reduce claims and complaints for health related issues.

Public Relations - Qantas is known for its 'safety' branding. It wants to add 'inflight health' to its branding / image.

Marketing - Qantas wants to be able to market that passengers will feel refreshed and rejuvenated at the end of their flight as the reason why people should choose Qantas to fly with.
We will know soon enough if the scientific research will help Qantas - the first test will be on the 17 hour non-stop flight from Perth to London on its new Boeing 787 Dreamliner. The flights are due to start in in March 2018.
For more click on my article, with public relations insights by Richard Lenarduzzi and marketing insights by Michael Field - Will 'Yoga or Yogurt' replace 'Tea or Coffee' on the menu for Qantas long haul flights?

---
The dangers of flying a drone near aircraft, and what are the chances of your airplane hitting a drone?
The Australian Transport Safety Board has recently investigated the chances of an airplane colliding with a drone. It has issued a 48 page report: A safety analysis of remotely piloted aircraft systems.
If you think of a drone as a mechanical bird, then data upon bird strikes on aircraft will help predict the damage expected from collisions between drones and manned aircraft. Click Here
---
Australian domestic airlines agree to an 'opt in' model for extra charges
Australian airlines will now use 'opt in' choices in their online bookings, where passengers need to agree to extra charges being added. Instead of 'opt out' choices , where the extra charge is added unless the charge is removed by the passenger. Click Here
---
Do hidden extra charges annoy you when booking flights or places to stay online?
There'll be no more drip pricing by Airbnb and eDreams in Australia
---
Can hot tea served on a plane cause back pain?
Airline avoids liability for passenger injury from a hot tea spill

---
The hazards of Air Travel
Examining the booking and the ticket......then examine five common legal situations involving the airline and the passenger...

---
US Visa Waiver Program (ESTA)
Enables nationals of 36 countries including Australia to travel to the United States ... without obtaining a visa stamp...

---
Now sit back, relax and enjoy the flight! - a case about aircraft seating
Car rental / hire car businesses overcharge for damage repairs....A fall from a top bunk creates a $853,396 migraine