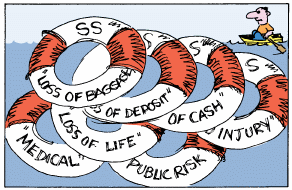 Can hot tea served on a plane cause back pain?
A cup of tea is a welcome relief when flying in economy class!
In the cramped conditions, there's always the risk of a spill by the flight attendant when they pass the cup of hot tea to a passenger. Spills can scald because the temperature of the tea needs to be above 60 degrees Celsius to make the tea palatable.
In a recent decision of the NSW Supreme Court, hot tea spilled onto the passenger's side. She jumped up and twisted to avoid it burning her. She said she experienced pain in the lower back, as a result.
The court rejected her back injury claim, on the medical evidence which stated that the tea incident did not aggravate her pre-existing back problems.
The result might have been different had the passenger's injuries been as a result of scalding, which can blister and need a skin graft if they are 3rd degree burns.
For more information click here for a full report Airline avoids liability for passenger injury from a hot tea spill