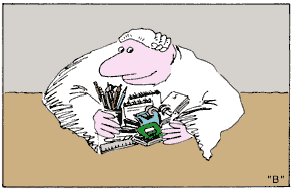 Travelsmartlawyer.com.au
Q & A




The following are a sample of requests for free advice received through the tourismlegal website and the advice provided -


TRAVEL CONSUMER ADVICE REQUIRED

Question – Can I have an air ticket refund if I am denied boarding at the check-in?
Message
I am seeking advice on my ticket refund with eDreams for a flight I was refused to board last month and ended up wasting $1,450.
I booked a ticket with them from Melbourne to New Delhi via Abu Dhabi. But when I went to board the flight at Melbourne Airport, Etihad airways refused me boarding the flight stating that I needed UAE visa for self-transfer to board the connecting flight Air India Express.
The visa requirement wasn't mentioned anywhere in the ticket, and there was no warning or alert stating that I needed a UAE visa for transit.
When contacted eDreams for refund they stated it was my fault and won't issue any refund.
Could you please advise if anything can be done in this case?
Answer
When you book an air ticket online with an internet company like eDreams, the fare is cheap for a reason. It is because they issue tickets like a ticket dispensing machine.
They don't accept any responsibility for your travel, except that it is booked as per the ticket. They make it your responsibility to have your travel documents in order. This is from the fine print (the terms and conditions) of eDreams:
3.4.1 You should check accurately with the relevant embassy about passport and visa requirements in advance. It is Your responsibility to be in possession of a valid passport and, if appropriate, a visa. Under no circumstances eDreams can be responsible if You do not have the right travel documents or permissions.
So you have no claim against eDreams.
Airlines are required to refuse boarding to passengers who do not have visas for entry to the destination, by international law.
This is from the Etihad Conditions of Carriage:
We can refuse to carry you if … you do not have valid travel documents; or you do not meet the requisite visa requirements; even if you are seeking to enter a country in transit for which you do not have valid travel documents or meet the entry requirements;
So you have no claim against Etihad.
Conclusion: No refund is available from eDreams or from Etihad. If you book online, it is your responsibility to find out the visa requirements for your destination and each country of transit and comply with them.


---


Question What criminal offences must I disclose in a US ESTA visa waiver application?

Message

In late March I will be travelling to America for work. However, I am worried about the ESTA Visa Waiver form and as how to answer certain questions in customs.

To elaborate, I'm referring to one incident: In September 2008, I was Breath and Drug tested at a random roadside RTB. I tested positive for a drug, and was charged under the Road Transport Act, with the Offence of "Drive Vehicle with illict drug present in blood, 1st offense".

I was not placed under arrest following this incident. I received a fine and 6 months suspended license.

My query is: Since this is technically a drug related offense, will it cause problems in me travelling to America?

I wrote the US consulate about this question late last year, and their response was brief and very inconclusive. They simply said "Driving under the influence is not an offense of moral turpitude"

Any guidance you can give me on this issue would be very, very appreciated. I will need to be completing my ESTA early next week so I hope to have a reply by then.

Answer

The relevant question on the ESTA Visa Waiver Application reads:

B) Have you ever been arrested or convicted for an offense or crime involving moral turpitude or a violation related to a controlled substance; or been arrested or convicted for two or more offenses for which the aggregate sentence to confinement was five years or more; or been a controlled substance trafficker; or are you seeking entry to engage in criminal or immoral activities?

The issue you raise is whether you can answer 'no', in the light of your conviction. I assume that the exact wording of your conviction was "Drive Vehicle with illict drug present in blood, 1st offence".

The offence you have been convicted upon is a driving offence, with a sub-category of an illicit drug instead of for example over the prescribed level of alcohol.

There is no doubt that driving offences are criminal offences - as one leading lawyer said in about 1910 "The motor vehicle will make criminals of us all." Even parking offences are criminal offences.

So the issue is whether a driving offence is "an offense or crime involving moral turpitude"? The answer is no. The description "moral turpitude" applies to serious offences, usually felonies, such as murder, manslaughter, rape, fraud, embezzlement, breaking and entering, drug trafficking.

Alternatively, the issue is whether the offence is "a violation related to a controlled substance"? If this description were widely interpreted, your violation may come within this description. However, the ordinary interpretation of "a violation related to a controlled substance" is that it is intended to cover possession of, trafficking in. cultivation of, manufacture of, receiving proceeds of, illicit substances.

The conclusion is that your offence is essentially a driving offence, and not a controlled substance offence.

Therefore you are entitled to answer the question 'no'.

For further information on ESTA, and to make application visit
www.smartraveller.gov.au/zw.../United_States_of_America and follow the links to the US Government ESTA site.

Regards

---
Question: Can I recover travel costs in a medical claim under travel insurance?

Message

My wife was hospitalized in Italy with acute Bronchio pneumonia. After 2 days she was discharged into the care of the family to convalesce. I flew from Sydney to care for her. QBE is denying her claim for my travel costs and one reason they gave is that I did not obtain their consent. This is definitely a term in the contract. There is no mention in the contract of what might compel them to ever give consent. I am going to take it to the ombudsman but am wondering if it is worth while seeing as how they have this catch all term and are denying consent. Would there be any legal grounds for striking this term down? Is it unconscionable or bad faith or some such thing?

Thanks -

Reply

Hi

Disputes on the interpretation of travel insurance policies are regularly decided by the Insurance Ombudsman. The procedure is summarised in the travel insurance policy.

If you make an application to the Insurance Ombudsman to determine a dispute then an assessor will look at the information you provide and the information provided by the travel insurer, and determine the dispute. The determination is non-binding. The process does not cost the travel consumer anything.

If you are not happy with the determination, then you can instruct me to apply to the Consumer Trader and Tenancy Tribunal to decide the dispute, judicially. I would only make this application if the facts and law you provide disclose a clear claim.

I cannot give you any specific advice on your particular dispute without having all the information, including a copy of the policy to review. If you provide this information, I will be able to provide an advice to you.

Kind Regards
Tony

---
TRAVEL AGENT ADVICE REQUIRED


Question: Am I responsible for Frequent Flyer Memberships for clients?

Message
Client sent letter 2yrs after his round world travel with us and claimed that consultant advised him not to join a frequent flyer program with any of the Star Alliance Airlines - no way true, nor any proof! What's your view?

Reply
The Travel Agent's Duty of Care extends to making the bookings properly, selecting reputable suppliers, checking visas and passports and recommending travel insurance.

It does not extend to advising upon frequent flyer membership or ensuring points are credited.

Therefore, I would answer the letter to the effect that advice on Frequent Flyer Membership and points are not part of the services your travel agency provides - it is the traveller's responsibility to obtain membership and ensure points are credited on all occasions.

Kind Regards
Tony

---
Question: What does a Travel Agent do if the client refuses to co-operate with a passport validity check?

Message

Hi there, just wanting to know as a travel agent we ask to see peoples passports, we state on their itinerary they need 6 mths validity. If a client fails to bring this in (after many phone calls asking) and then discover their passport is out (even by a day) whose legal responsibility is this??

Cheers -

Reply

Hi,

You are raising an important point concerning a travel agent's responsibility to check upon passport validity.

You are correct to include a statement on your itinerary that passports need 6 months validity. Also, checking passports before travel for 6 months validity is good practice. You are correct to choose 6 months validity because that period applies to entry to many countries.

The question you raise is - if a client refuses to co-operate by not allowing you to check their passport is there anything more that you can do to protect yourself from a claim for compensation should the client travel and be refused entry to a country which has the 6 months validity rule?

The answer is that you should confirm in writing (a letter or email) to the client that -

We have requested that you bring in your passport or fax us the information page on your passport to allow us to check passport validity, but you have failed to do so. We have booked your travel in good faith relying upon passport validity, but cannot be held responsible if you are denied entry to a country because your passport is invalid to satisfy entry requirements because you have not given us the opportunity to check your passport validity.

Kind Regards
Tony
---
Question - Am I responsible to reimburse a client's airfare where they are denied entry because their passport does not have 6 months' validity?

Message

Hi

My client travelled to Indonesia few weeks back, and was refused entry as his passport did not have six months validity. Apparently they are very strict about it. My client is claiming for the full fare refund from us due to not informing him regarding same.

Passenger travelled with Garuda Indonesian Airlines, who are the people who boarded him on that flight.

I would like to know, is it really my fault that I did not check is passport or is it the Airline's fault and what is the passenger's part in this matter.

Reply

Dear ,

If a travel agent arranges travel, it is a legitimate expectation for the client to expect that they will be allowed entry to the destination, in terms of visa and passport requirements that apply.

In this case of travel to Indonesia, tourist visas are obtained at the destination airport, not prior to travel. Therefore you did not obtain a visa for the client for this travel. Had you needed to organise a visa, the client would have given you their passport, in which event you would have assumed responsibility to check passport validity.

It is arguable that a travel agent's responsibility to use 'due care and skill' extends to warning the client about passport validity when overseas travel is arranged. For this reason, travel agents should provide a warning on the itinerary that they issue for the travel arrangements about passport validity.

A suitable warning is -

Make sure your passport and the passports of everyone who is travelling with you has at least six months' validity from your planned date of return to Australia. You should also carry copies of a recent passport photo with you in case you need a replacement passport while overseas.

If you are not travelling on an Australian passport, you will need to check the entry and exit requirements that apply to your passport.

For more information on entry and exit requirements overseas, and travel advisories, visit www.smartraveller.gov.au

Summary - in circumstances where a visa is not arranged for a client, a warning in this form is sufficient to absolve a travel agent's responsibility for passport validity.

In this case, the client should be told to look to the airline is the responsible party, because under IATA regulations, airlines are responsible to check visa validity at check-in and deny boarding where a visa is required and there is no valid visa. This responsibility may or may not extend to passport validity.

If the airline is not responsible, the client will bear the loss themselves. When the passenger asks where they could have obtained the information, they should be directed to the www.smartraveller.gov.au website / Travel Advisories.

Kind Regards
Tony