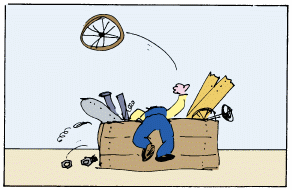 Hot topics for the travel industry and consumers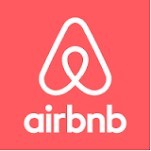 Whatever you do, don't annoy the voters!
New laws for Airbnb rentals to start in 2019 in NSW
The Castle is a great movie because it captures the emotional attachment Australians have to their home and to living a friendly and peaceful neighbourhood.
Town planning laws support this by strictly separating residential from business and commercial areas, with exceptions for home offices and occupations.
However, Airbnb style short-term rentals have disturbed the neighbours, especially in strata buildings, because the guests come and go frequently, some are noisy, some hold parties and some cause damage. They have disturbed the Local Councils because Airbnb rentals introduce a commercial activity into residential areas.
For the past three years, the NSW Government has been searching for a compromise between encouraging tourism and allowing people to make extra money on the one hand, and complaints by voters of increased levels of noise and disturbance in residential neighbourhoods on the other.
Now the NSW Government has introduced new laws to regulate short-term rentals.
In summary:
Homestays are legal all year round if the owner-occupier is renting a spare room, a flat or a studio as a short-term rental in their home. No Council approval is needed.

Whole house or apartment short-term rentals are legal up to 180 days per year, where the owner-investor is not present. This limit applies to Greater Sydney. Elsewhere in NSW, there is no upper limit on the number of days. No Council approval is needed.

If the apartment is in a strata building, the Owners Corporation can totally ban owner/investors from using their apartment for short-term rentals, but not owner/occupiers from using the apartment for short-term rentals when they are away, such as on holidays (for up to 180 days per year). A special by-law is needed, passed by a 75% majority, to ban short-term rentals

All hosts will need to register their property. Airbnb hosts, guests, holiday letting agents, etc will need to comply with a code of conduct to keep the neighbourhood peaceful, and observe rules for parking and garbage disposal.
Of course, there are many fine details. To find out more click Be ready for the new Airbnb / short-term letting laws which will start in 2019 in NSW
---
Meriton in trouble for filtering out negative guest reviews
The long arm of the law has caught Meriton Suites and has fined it $3 million for filtering out negative guest reviews, leaving the favourable reviews of its serviced apartments.
While Meriton is known as a high rise apartment builder, it has 13 high rise serviced apartment buildings in Sydney, Sydney Surrounds, Brisbane and the Gold Coast. The hotel business is proving to be very successful, with 4 more high rise buildings of what it calls Meriton Suites under construction.
By encouraging guests to post reviews on TripAdviser, the world's largest travel website, a hotel can increase its ranking, gain more prominence, and increase bookings. To encourage guest reviews, TripAdvisor provides a service where if a hotel supplies it with the email addresses of its guests and an email template, then it will email the guests and prompt them to write reviews. It is called Review Express.
Meriton Suites knows that to prosper in the highly competitive accommodation industry, it needs to encourage favourable reviews. So it adopted a company policy that the check out clerk would ask "Have you enjoyed your stay?" If the response was negative, they would add 'MSA" to the guest's email address before sending it to TripAdvisor, to ensure it would 'bounce'. And if there was a major service disruption, such as lifts not working, they would not send the email address to TripAdvisor at all.
The Federal Court has held that this is deceptive conduct, in breach of the Australian Consumer Law. Meriton was ordered to pay a $3 million fine, to not engage in manipulating guest reviews for 3 years and to adopt a strict Compliance Policy.
The lesson for Meriton is to say 'sorry' and do its best to deal with the complaint.
For more information, click on my case note Meriton Suites fined $3m for manipulating TripAdvisor Reviews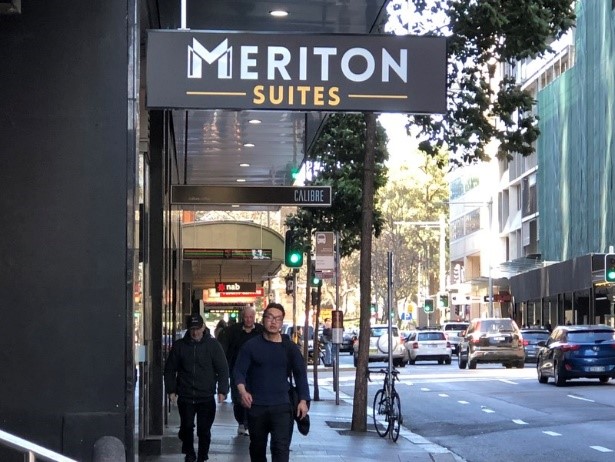 ---
New NSW policy welcomes short stay rentals (Airbnb style)
On 5 June 2018, the New South Wales Government announced a new policy for hosts for short-term Airbnb style holiday letting. The new policy will affect both owner-occupiers and investors.
The key is a new cap of 180 days in any one year on short-term lettings for an investment property, meaning a property that is not owner-occupied. The cap does not apply to owner-occupiers who rent a spare room or rooms.
Owner-occupiers - who rent 'rooms' in houses and home units anywhere in NSW - There is no cap on the number of days in a year that rooms can be let for short-term lettings. This applies to owners who let part of the house for short-term lettings, and live in another part. If breakfast is served, a B & B Licence might be needed from the Local Council.
Investors - who rent 'whole' houses and home units outside of Sydney - There is no cap on the number of days in a year that the whole house or home unit can be let for short-term lettings.
Investors - who rent 'whole' houses and home units in Greater Sydney - there is a cap of 180 days in any one year for short-term lettings. The boundary line for the Greater Sydney Region is yet to be drawn.
Investors - who rent home units in Sydney - If the Owners Corporation passes a 75% majority resolution (a special resolution) then it can ban short-term lettings by investors of 'entire' home units in the building. This cannot affect owner-occupiers who let rooms. It is not clear whether existing bans will be allowed to continue, or whether a new resolution will be needed.
For all short-term lettings, there will be a new mandatory Code of Conduct that hosts and guest must follow, accompanied by a two-strike policy, whereby hosts or guests who commit two serious breaches of the code within two years will be banned for five years and listed on an exclusion register.
For more details on the new rules, click Is the new NSW Government policy a win-win for short-term (Airbnb style) holiday letting?
---
Dreamworld tragedy highlights legal Duty of Care for theme park guests
Theme park visitors should not need to worry about being injured, let alone killed, on the rides. They expect to be in a safe environment - because of the legal duty of care the theme park operator owes to its guests.
The Thunder River Rapids Ride at Dreamworld was not safe on 25 October 2016. When the raft reached the top of the conveyor belt it collided with a stationary raft stuck at the top. The raft flipped, two adults were killed - crushed by the raft, two adults were killed - drowned when they fell through the slats in the conveyor belt, and two children were thrown clear.
Dreamworld breached its legal duty of care to maintain a safe ride, and will now face the consequences.
To read more click here
---
Sleaze has no place in the workplace
88% of sexual harassment complaints made to the Australian Human Rights Commission are workplace related. Unwanted and uninvited 'sharing' of sexual explicit photos and sexy texts and making comments of a sexual nature, are two forms of sexual harassment. In a recent decision by the Fair Work Commission, a Cabin Crew Supervisor on an unnamed airline was accused of sexual harassment which was primarily directed to female flight attendants.

---
Why good lighting on the stairs reduces liability risk for leisure venues
Good lighting on stairways is a top priority when operating a club, bar or restaurant to reduce liability
---
The Publican, the Patron, the Drinks and the Punch
Given that this incident happens on licensed premises, the publican has a duty of care to prevent injury to patrons, which they must fulfil or otherwise be responsible for compensation.

---
Are you a target for consumer claims?
Strategies for Travel Agents, Tour Operators, Airlines, Railway Operators and Accommodation Providers

---
We also offer a full service property practice; for further information go to http://www.businesslawyer.com.au


---
Disclaimer Notice

The articles in this website provide a summary of the law. They do not cover the whole of the relevant law on their subject matter.

Moreover, because legal language is avoided wherever possible, there may be some generalisations about the application of the law. Some provisions of the law referred to have exceptions or important qualifications. In most cases, your particular circumstances need to be taken into account when determining how the law applies to you.

For these reasons, the articles are not a substitute for professional advice. Nor can we accept any responsibility for any actions you may take or not take, after having read the articles.
Liability is limited by the Solicitors Scheme, approved under the Professional Standards Act 1994 (NSW)


---
Copyright Notice

The material in this newsletter is © Copyright. Anthony J. Cordato. Sydney 2007. A licence to use the material will be granted, on application, free of charge, where the material is to be used for self education or for non-profit purposes and an appropriate acknowledgement is made of the source of the material and the copyright. Permission may also be granted for commercial use of the material, on terms, on application. In all cases, unless permission is given, the reproduction of the material by written, electronic or other form is prohibited.
The pen and ink illustrations are by Yolande Bull, and are published with the kind permission of Lexis Nexis.

Anthony J. Cordato