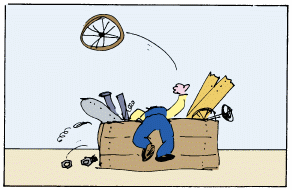 Hot topics for the travel industry and consumers


New NSW policy welcomes short stay rentals (Airbnb style)
NSW gives the green light to owner-occupiers and investors to rent houses and home units for short stay (Airbnb style) rentals
To read more click here
---
Dreamworld tragedy highlights legal Duty of Care for theme park guests
Theme park visitors should not need to worry about being injured, let alone killed, on the rides. They expect to be in a safe environment - because of the legal duty of care the theme park operator owes to its guests.
The Thunder River Rapids Ride at Dreamworld was not safe on 25 October 2016. When the raft reached the top of the conveyor belt it collided with a stationary raft stuck at the top. The raft flipped, two adults were killed - crushed by the raft, two adults were killed - drowned when they fell through the slats in the conveyor belt, and two children were thrown clear.
Dreamworld breached its legal duty of care to maintain a safe ride, and will now face the consequences.
To read more click here
---
NSW Government favours tourists over residents in its short-term holiday letting policy
In a move that will please traditional holiday accommodation providers and online marketplace and hospitality services such as Airbnb and Stayz, the New South Wales Government has issued a policy paper which favours boosting short-term holiday letting in houses and apartments across the State.
The focus is: broadening the economic benefits of tourism - and this is why:
Internet platforms have generated new marketplaces for short-term holiday letting, benefiting consumers and providers by lowering transaction and accommodation costs, and providing opportunities to earn income from unused assets.
The policy paper is to be followed by a consultation paper to flesh out a legal framework for short-term holiday letting. The issues to be addressed are town planning, the development controls that should apply, compliance issues, a code of conduct, and monitoring.
The NSW Government proposes to pass on responsibility to the Local Councils. Strata owners are not to be given any power to control short-term lettings.
For more details, click on NSW Government is looking at options to give Short-Term Letting a legal framework
---
If a travel agent books an international flight, are they legally liable if they fail to advise the visa requirements for the flight destination?
There are some travel professionals who still think that they can book an international flight, and leave it to the customer to look after the visa requirements. They do this even though as travel professionals, they know that without a valid visa the customer will be denied boarding on the flight they have booked.
For more details click here
---
Is lunch included in my all-inclusive tour price?
The words All-inclusive are a powerful marketing tool which is used by many tour operators, accommodation providers and cruise lines.
So what does a traveller think when they read this in a brochure which is labelled All-Inclusive : WHAT'S INCLUDED? Coach travel throughout ... Six nights dinner, bed and continental breakfast at the Hotel ...
Is lunch included?
According to a ruling by the UK Advertising Standards Authority, the traveller was entitled to expect that lunch was included because that was the overall impression given by the description.
The lesson is that to avoid giving a misleading impression, if lunch is not included then it needs to be specifically stated - Lunch is not included. If nothing is mentioned about lunch then it is misleading to not include lunch.
For more details click here
---
Does Airbnb give Boutique Hotels and B&Bs a competitive edge?

Traditional hotel chains and large resorts have long dominated the accommodation industry because of their strong brand marketing and distribution channels.

But as with so many other industries, the internet is disrupting the traveller accommodation industry. Through internet booking platform operators such as Airbnb, Stayz, eDreams and Bookings.com, the internet is providing small accommodation providers with easy and cheap access to a global market for travellers, whether it is for business or pleasure.

There are four services which Airbnb provides, which give Boutique Hotels and Bed & Breakfasts a competitive edge over traditional hotels and resorts, and which allows them to by-pass the traditional travel agents (brick & mortar or online) in making bookings:
Marketing
Bookings Management
Payments Platform
Property Damage & Injuries cover
These services are increasing lodging occupancy and pricing power for small accommodation providers.

For more information about how Airbnb is empowering Boutique Hotels and B&Bs to build their business, Click Here
---
Why easy legal compliance is making Airbnb attractive for property owners in Australia
Airbnb describes itself in this way:
Airbnb connects people to unique travel experiences in more than 34,000 cities and 191 countries. Airbnb is the easiest way for people to monetize their extra space and showcase it to an audience of millions.
In this article we look at why Airbnb is attractive to property owners and what legalities need to be observed in Australia. Click Here
---
Sleaze has no place in the workplace
88% of sexual harassment complaints made to the Australian Human Rights Commission are workplace related. Unwanted and uninvited 'sharing' of sexual explicit photos and sexy texts and making comments of a sexual nature, are two forms of sexual harassment. In a recent decision by the Fair Work Commission, a Cabin Crew Supervisor on an unnamed airline was accused of sexual harassment which was primarily directed to female flight attendants.

---
Has another business started using your name? What can/must you do to stop them?
Sydney Medical Services has provided after-hours doctors for home visits since 1971 in the Sydney Metropolitan region. Last year. it had 76,885 home visits. Imagine its surprise when early this year it noticed brochures advertising Sydney Medical Services 2020 for after-hours doctors.
---
Why good lighting on the stairs reduces liability risk for leisure venues
Good lighting on stairways is a top priority when operating a club, bar or restaurant to reduce liability
---
There's no longer any Travel Agents Licensing in Australia
The sun set upon travel agents licensing in Australia on 30 June 2014.

---
The Publican, the Patron, the Drinks and the Punch
Given that this incident happens on licensed premises, the publican has a duty of care to prevent injury to patrons, which they must fulfil or otherwise be responsible for compensation.

---
Are you thinking of setting up as a Tour Operator?
These are eight legal essentials to operating a tour operator business in Australia.
---
Are you a target for consumer claims?
Strategies for Travel Agents, Tour Operators, Airlines, Railway Operators and Accommodation Providers

---
Visas and passports can be costly!
Agents who overlook visa requirements....will find themselves footing the bill for their clients' alternative travel, accommodation and meals

---
Just how suitable is that tour?
How far should a travel agent go to in recommending holiday arrangements?

---
It pays to double check availability!
Just because the brochure says a ski resort is open on a certain date, doesn't mean that it will be...
---
We also offer a full service property practice; for further information go to http://www.businesslawyer.com.au


---
Disclaimer Notice

The articles in this website provide a summary of the law. They do not cover the whole of the relevant law on their subject matter.

Moreover, because legal language is avoided wherever possible, there may be some generalisations about the application of the law. Some provisions of the law referred to have exceptions or important qualifications. In most cases, your particular circumstances need to be taken into account when determining how the law applies to you.

For these reasons, the articles are not a substitute for professional advice. Nor can we accept any responsibility for any actions you may take or not take, after having read the articles.
Liability is limited by the Solicitors Scheme, approved under the Professional Standards Act 1994 (NSW)


---
Copyright Notice

The material in this newsletter is © Copyright. Anthony J. Cordato. Sydney 2007. A licence to use the material will be granted, on application, free of charge, where the material is to be used for self education or for non-profit purposes and an appropriate acknowledgement is made of the source of the material and the copyright. Permission may also be granted for commercial use of the material, on terms, on application. In all cases, unless permission is given, the reproduction of the material by written, electronic or other form is prohibited.
The pen and ink illustrations are by Yolande Bull, and are published with the kind permission of Lexis Nexis.

Anthony J. Cordato