SHORT-TERM RENTALS IN NSW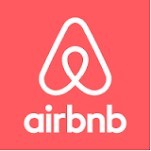 Whatever you do, don't annoy the voters!
New laws for Airbnb rentals to start in 2019 in NSW
The Castle is a great movie because it captures the emotional attachment Australians have to their home and to living a friendly and peaceful neighbourhood.
Town planning laws support this by strictly separating residential from business and commercial areas, with exceptions for home offices and occupations.
However, Airbnb style short-term rentals have disturbed the neighbours, especially in strata buildings, because the guests come and go frequently, some are noisy, some hold parties and some cause damage. They have disturbed the Local Councils because Airbnb rentals introduce a commercial activity into residential areas.
For the past three years, the NSW Government has been searching for a compromise between encouraging tourism and allowing people to make extra money on the one hand, and complaints by voters of increased levels of noise and disturbance in residential neighbourhoods on the other.
Now the NSW Government has introduced new laws to regulate short-term rentals.
In summary:
Homestays are legal all year round if the owner-occupier is renting a spare room, a flat or a studio as a short-term rental in their home. No Council approval is needed.

Whole house or apartment short-term rentals are legal up to 180 days per year, where the owner-investor is not present. This limit applies to Greater Sydney. Elsewhere in NSW, there is no upper limit on the number of days. No Council approval is needed.

If the apartment is in a strata building, the Owners Corporation can totally ban owner/investors from using their apartment for short-term rentals, but not owner/occupiers from using the apartment for short-term rentals when they are away, such as on holidays (for up to 180 days per year). A special by-law is needed, passed by a 75% majority, to ban short-term rentals

All hosts will need to register their property. Airbnb hosts, guests, holiday letting agents, etc will need to comply with a code of conduct to keep the neighbourhood peaceful, and observe rules for parking and garbage disposal.
Of course, there are many fine details. To find out more click Be ready for the new Airbnb / short-term letting laws which will start in 2019 in NSW
---
New NSW policy welcomes short stay rentals (Airbnb style)
On 5 June 2018, the New South Wales Government announced a new policy for hosts for short-term Airbnb style holiday letting. The new policy will affect both owner-occupiers and investors.
The key is a new cap of 180 days in any one year on short-term lettings for an investment property, meaning a property that is not owner-occupied. The cap does not apply to owner-occupiers who rent a spare room or rooms.
Owner-occupiers - who rent 'rooms' in houses and home units anywhere in NSW - There is no cap on the number of days in a year that rooms can be let for short-term lettings. This applies to owners who let part of the house for short-term lettings, and live in another part. If breakfast is served, a B & B Licence might be needed from the Local Council.
Investors - who rent 'whole' houses and home units outside of Sydney - There is no cap on the number of days in a year that the whole house or home unit can be let for short-term lettings.
Investors - who rent 'whole' houses and home units in Greater Sydney - there is a cap of 180 days in any one year for short-term lettings. The boundary line for the Greater Sydney Region is yet to be drawn.
Investors - who rent home units in Sydney - If the Owners Corporation passes a 75% majority resolution (a special resolution) then it can ban short-term lettings by investors of 'entire' home units in the building. This cannot affect owner-occupiers who let rooms. It is not clear whether existing bans will be allowed to continue, or whether a new resolution will be needed.
For all short-term lettings, there will be a new mandatory Code of Conduct that hosts and guest must follow, accompanied by a two-strike policy, whereby hosts or guests who commit two serious breaches of the code within two years will be banned for five years and listed on an exclusion register.
For more details on the new rules, click Is the new NSW Government policy a win-win for short-term (Airbnb style) holiday letting?
---
How to handle Airbnb-style letting in NSW – all you need know
Airbnb is growing fast in Australia and almost half the properties involved are located in New South Wales. Many would-be hosts are wondering about the legal, tax and insurance implications – and their questions have now been answered.
The answers are given in a new video released by Sydney-based specialist travel and tourism lawyer, Anthony Cordato. The video, which is covers six topics, has been placed on YouTube.
"Airbnb-style short-term letting for apartments, for holiday houses and for spare rooms is growing rapidly in popularity for home owners, investors, and of course leisure and business travellers," Cordato says.
"The regulatory environment is playing catch-up in NSW, and while it is, the legal framework is a grey area."
New South Wales is a hotspot for Airbnb. There are 30,000 properties in NSW, 70,000 in Australia and 2 million worldwide.
"These are big figures," Cordato notes.
This video covers six topics:
What Planning Approvals are required for short-term lettings?
What restrictions are there for strata titles properties?
How does Airbnb work?
Insurance
Tax
Loans using Airbnb income
Filmed at a property investment seminar, the video includes interesting and relevant questions and comments from the audience.
If you are thinking of venturing into the world of Airbnb, or similar letting platforms, this is essential viewing.
Written by Peter Needham, chief travel writer, eGlobal Travel Media
---
Help the NSW Govt decide on how to deal with Airbnb style short stay letting!
The NSW Government is under pressure from traditional holiday apartment operators, from strata residents, from Airbnb and Stayz, and from property owners who all have a different view about how short-term letting should and should not be regulated in NSW.
After a Parliamentary Committee failed to come up with a politically acceptable compromise, it has issued an Options Paper. It has asked the stakeholders, the general public and the industry to let it know what it should do.
The NSW Government puts forward four options:
Self Regulation: where the industry / operators adhere to a Code of Conduct, which includes complaints management, education and ongoing monitoring and reporting.

Special Rules for Strata Properties: where owners corporations cannot ban short-term letting, but are allowed to make by-laws to make owners liable for breaches by their tenants, to streamline enforcement, to levy extra and to strengthen the powers of the Tribunal.

Regulation through the Planning System: The Government would like to lay down clear planning guidelines for Local Councils, as it sees them as the best gatekeepers.

Registration or Licensing: This is seen a lighter touch than regulation through the Planning System.
This will not be a quick process. In the meantime, the fast growing industry will continue to grow in a legal grey area.
---
Why easy legal compliance is making Airbnb attractive for property owners in Australia
Airbnb describes itself in this way:
Airbnb connects people to unique travel experiences in more than 34,000 cities and 191 countries. Airbnb is the easiest way for people to monetize their extra space and showcase it to an audience of millions.
In this article we look at why Airbnb is attractive to property owners and what legalities need to be observed in Australia. Click Here
---
Does Airbnb give Boutique Hotels and B&Bs a competitive edge?

Traditional hotel chains and large resorts have long dominated the accommodation industry because of their strong brand marketing and distribution channels.

But as with so many other industries, the internet is disrupting the traveller accommodation industry. Through internet booking platform operators such as Airbnb, Stayz, eDreams and Bookings.com, the internet is providing small accommodation providers with easy and cheap access to a global market for travellers, whether it is for business or pleasure.

There are four services which Airbnb provides, which give Boutique Hotels and Bed & Breakfasts a competitive edge over traditional hotels and resorts, and which allows them to by-pass the traditional travel agents (brick & mortar or online) in making bookings:
Marketing
Bookings Management
Payments Platform
Property Damage & Injuries cover
These services are increasing lodging occupancy and pricing power for small accommodation providers.

For more information about how Airbnb is empowering Boutique Hotels and B&Bs to build their business, Click Here
---
NSW Government favours tourists over residents in its short-term holiday letting policy
In a move that will please traditional holiday accommodation providers and online marketplace and hospitality services such as Airbnb and Stayz, the New South Wales Government has issued a policy paper which favours boosting short-term holiday letting in houses and apartments across the State.
The focus is: broadening the economic benefits of tourism - and this is why:
Internet platforms have generated new marketplaces for short-term holiday letting, benefiting consumers and providers by lowering transaction and accommodation costs, and providing opportunities to earn income from unused assets.
The policy paper is to be followed by a consultation paper to flesh out a legal framework for short-term holiday letting. The issues to be addressed are town planning, the development controls that should apply, compliance issues, a code of conduct, and monitoring.
The NSW Government proposes to pass on responsibility to the Local Councils. Strata owners are not to be given any power to control short-term lettings.
For more details, click on NSW Government is looking at options to give Short-Term Letting a legal framework
---