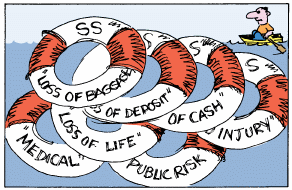 Has another business started using your name? What can/must you do to stop them?

Sydney Medical Services has provided after-hours doctors for home visits since 1971 in the Sydney Metropolitan region. Last year. it had 76,885 home visits.
Imagine its surprise when early this year it noticed brochures advertising Sydney Medical Services 2020 for after-hours doctors for home visits, and a website which looked very much like its own website.
A copycat business was using its name to lure its customers!
How could this happen? Doesn't registration on the National Names Register mean that a competitor cannot register a similar name?
Sadly, no. A copycat competitor can register a nearly identical name, if they are good enough to circumvent the same name filters the Registry uses.
That is where you need a good lawyer and marketing consultant who will suggest variations you can register, and domain name and trade mark registrations, to protect one of your most important business assets - your name.
The lawyer will also be able to obtain a Federal Court order to stop the copycat using your name. In the case of Sydney Medical Services, the Federal Court ordered the copycat business to stop using the name.
For more information on business name protection click on my article What must a business owner do to protect against a copycat name?